BandwagonHOST: Cheap Self-Managed VPS hosting
BandwagonHOST: Cheap Self-Managed VPS hosting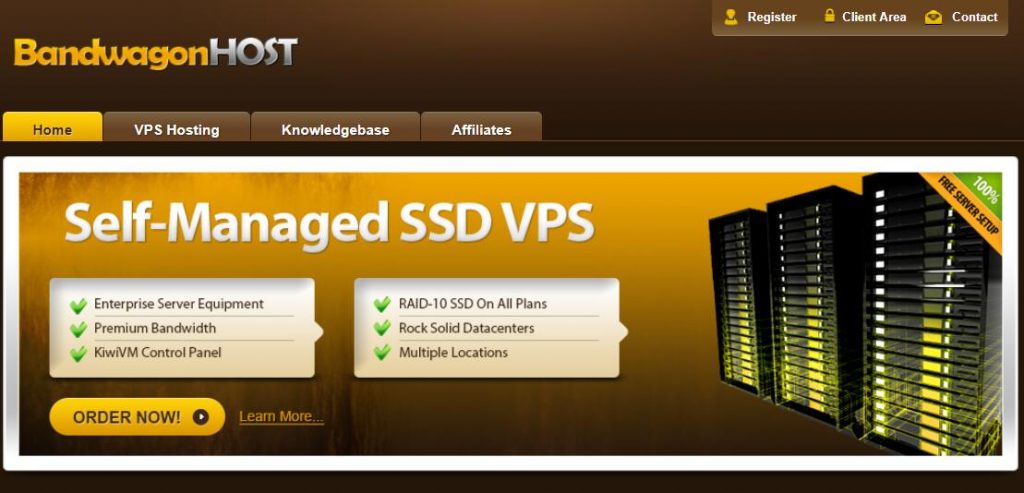 Click Here to BandwagonHOST homepage
BandwagonHost is a cheap and highly reliable VPS host. This US IT7 company's VPS hosting solution with a low-cost annual OVZ architecture. Because of its cheap price, and relying on the business is more reliable, at least concerned about the signs of not seeing the drug running for so long, and we can see that the official has been upgrading and expanding product quality.
For example, the early four solutions hard disk and traffic cannot meet the needs of high-end (some users need to build stations and large traffic needs), so in early 2015, high memory and large traffic solutions were also introduced. In February 2017, the Los Angeles MC, New York, and Canada computer rooms were added. In this way, the VPS merchants will have 8 computer rooms including Los Angeles QNET, Los Angeles MC, New York, Phoenix, Holland, Fremont, Florida, and Hong Kong. In October 2017, the KVM architecture Hong Kong computer room and CN2 line were added.
All VPS hosting plans include:
(copy from BandwagonHOST website)
Enterprise servers
We use only top-quality, enterprise-grade equipment. This reduces downtime caused by hardware malfunctions.
24/7 Service monitoring
Our staff monitors all services and network non-stop, acting proactively to prevent hardware or network issues.
Premium network
All plans include 1 Gigabit uplink connection.
We own our equipment
We do not rely on third-party when it comes to hardware equipment. We also own our IP space.
BandwagonHOST Data Center:
BandwagonHOST has a total of 8 data centers, and the feature is that the user can also switch the data center in the background, which is better for users who need to replace the independent IP address. For example, some of our project IPs are easy to be banned, so we can replace the IP address in this way.
There is 8 data center test IP address, you can use these IP address to test the net speed and latency.
Los Angeles IP Address (QN): 104.194.76.20
Los Angeles IP Address (MC): 98.142.136.11
Phoenix IP Address: 198.35.46.22
Florida IP Address: 23.252.104.22
Fremont IP Address: 184.105.138.67
Canadian IP Address: 172.93.32.16
New York P address: 208.167.227.122
Netherlands IP address: 192.243.124.74
BandwagonHOST product update records:
1, the minimum configuration of 256MB memory is all upgraded, adjusted to 512MB of memory, so 512MB is enough for the purpose of building a station.
2. The KVM architecture VPS has been upgraded from the original one to the current six data centers, and can be switched.
3. Adjust the KVM architecture configuration and price, with a minimum annual payment of $19.
The CN2 line will be replaced in April and August, and the Hong Kong engine room will be added this year.
5. The Los Angeles CN2 line has been added, and the telecommunications line is still good.
At the beginning of October and October, the low-cost plan was temporarily out of stock, and CN2 realized Unicom's direct connection.
7. On October 25, the Hong Kong computer room was added, but the traffic was relatively small.
PS: BandwagonHost as a cheap overseas VPS host, if you need to build a station application, it is recommended to buy 512MB memory solution and above, generally need to build a station with a slightly larger memory.
Check out More detail about BandwagonHOST by clicking the link below: