APT Update Proxmox VE 7 Without Buying a Subscription
APT Update Proxmox VE 7 Without Buying a Subscription

Normally, you need a Proxmox VE subscription to update your Proxmox VE system. In order to circumvent this restriction, in the past we needed to edit sources.list with code to add No-Subscription Repo. Although this is not difficult, it still has a certain threshold for novices.
But in the Proxmox VE 7 version, I am very happy to see that they have added the APT Repositories management page. Now, you only need a few clicks on the page to add No-Subscription Repo and update your Proxmox VE system normally. Although you may still see the annoying "No valid subscription" window, I have no complaints about a free and powerful virtual machine system.
Now I will walk through how to add No-Subscription Repo in Proxmox VE 7 and update your system.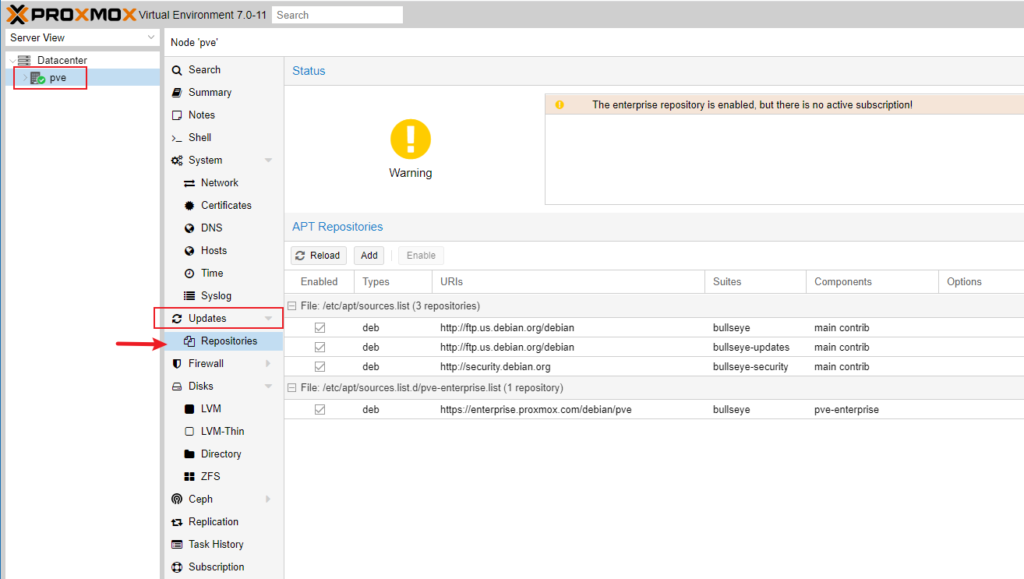 First, log in to your Proxmox VE webpage and navigate to Updates -> Repositories.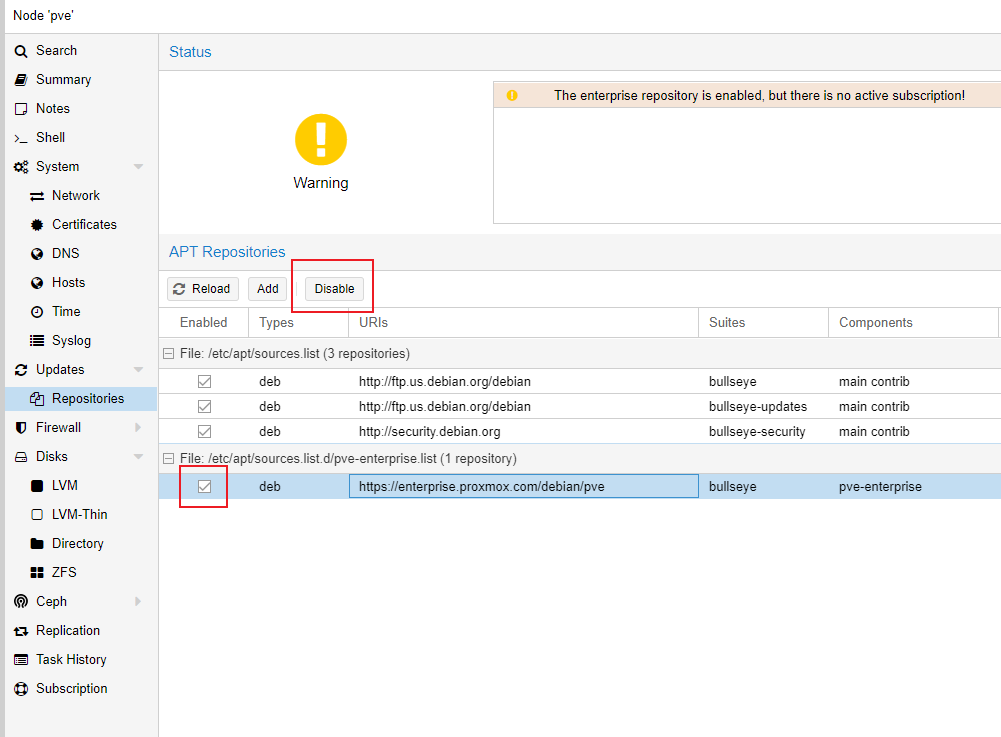 Then, check the pve-enterprise list and "Disable" it.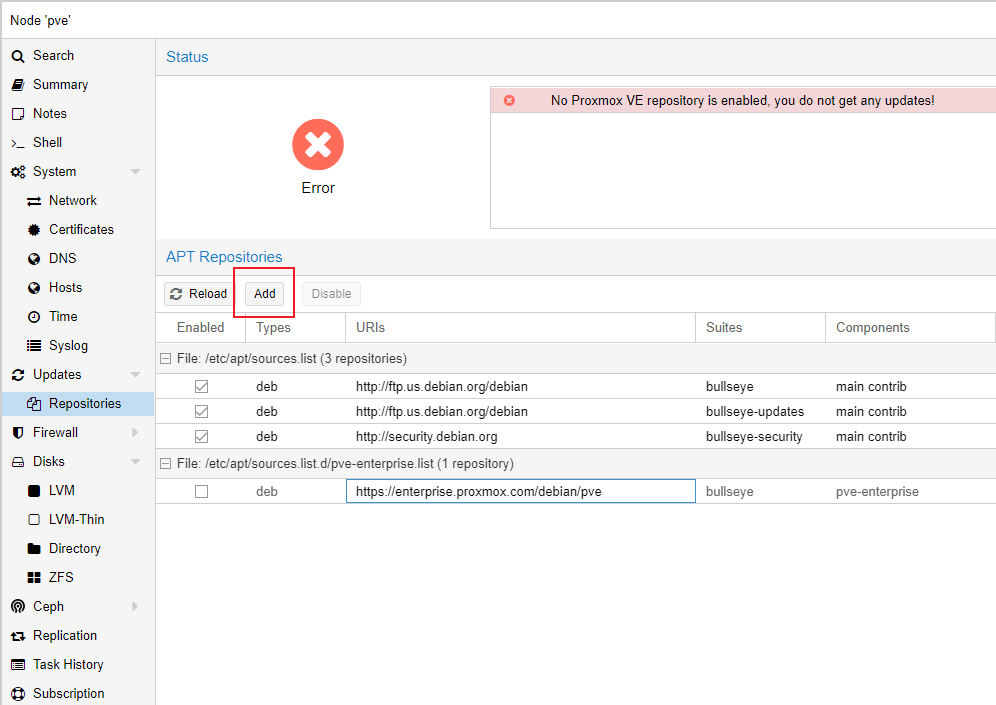 Now, the pve-enterprise list has been disabled, and we can add the No-Subscription Repo to it.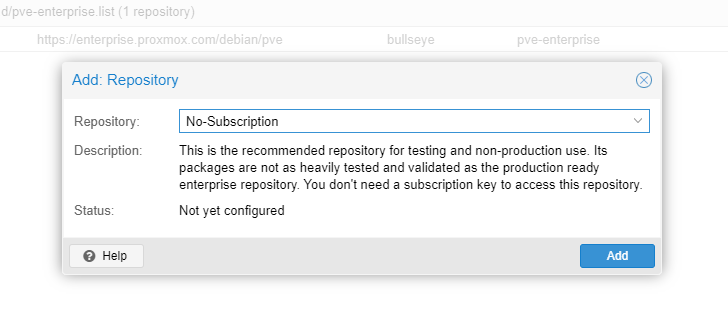 After clicking "Add", then select the "No-Subscription" repo, then click the blue "Add" button to add it to your sources.list.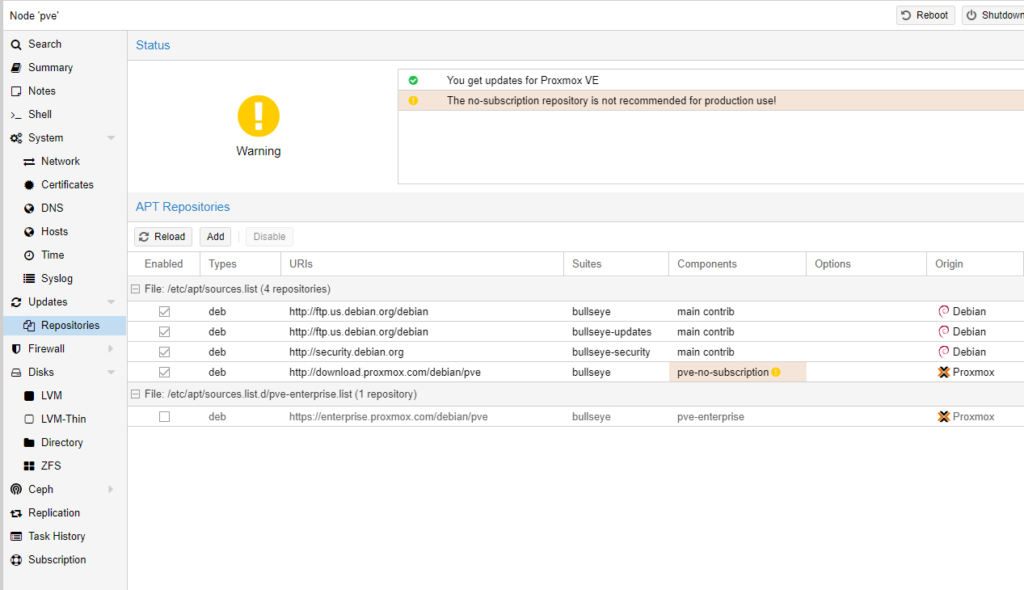 Now, your Proxmox VE has enabled the No-Subscription repo and is ready to update. You may see the "No valid subscription" window, but again, it won't affect anything, and we just need to ignore it.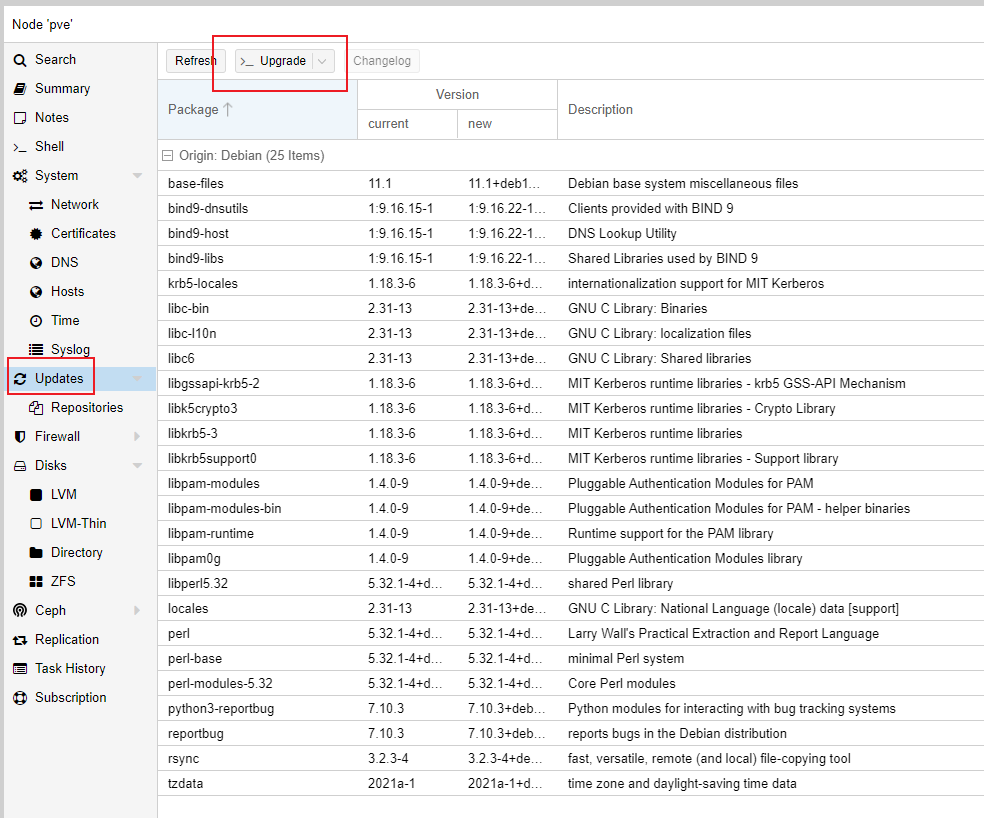 To update your Proxmox VE, click on "Updates", then click "Upgrade" on the top, and an update window will pop up. Sometimes you need to press "Y" to continue your update process.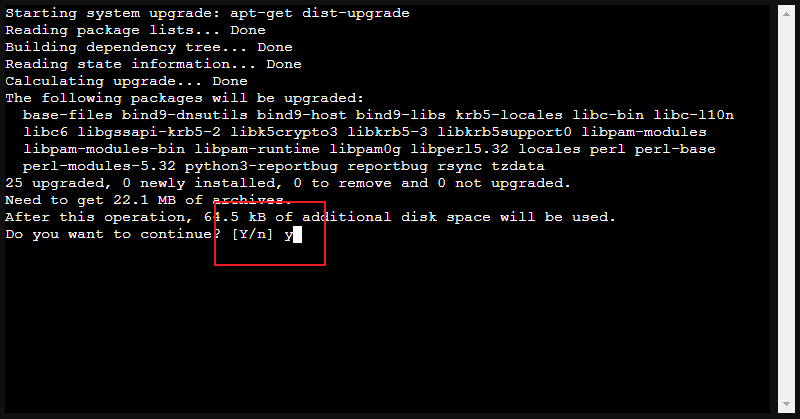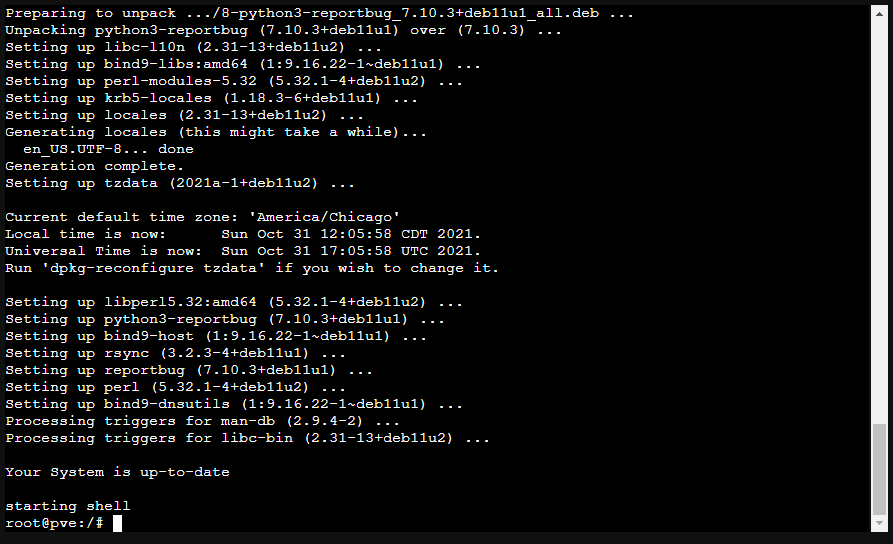 Once the windows show "Your System is up-to-date", now you update your system successfully and Enjoy it.