Ventoy | Create Bootable USB Drives for Multi-OS | Windows Linux
Ventoy | Create Bootable USB Drives for Multi-OS | Windows Linux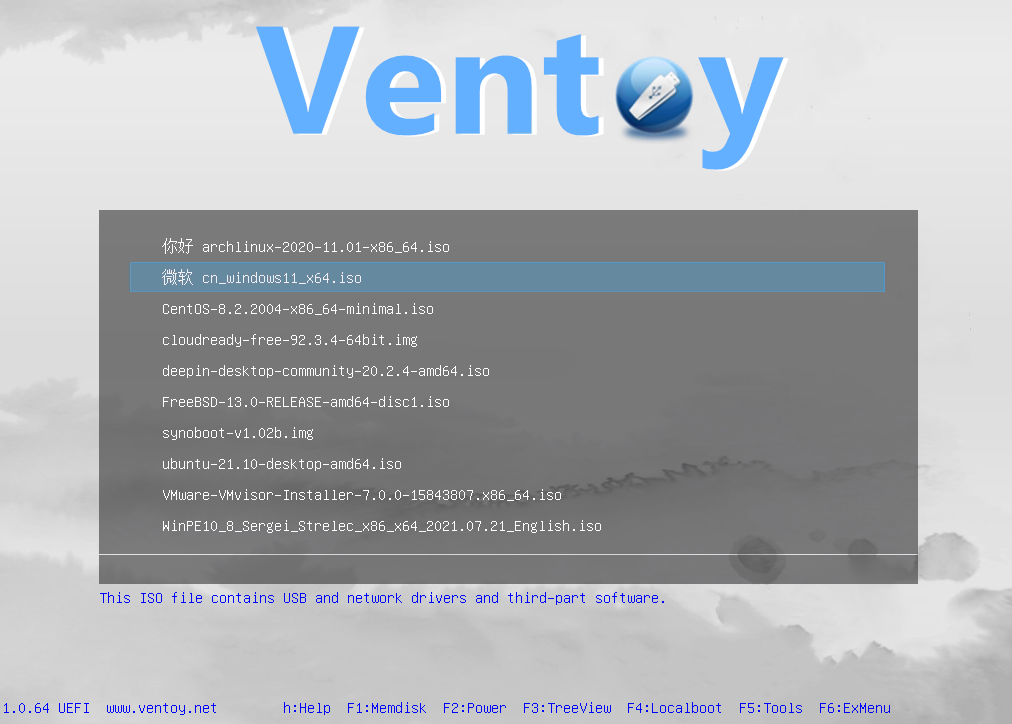 Today I found a very good tool (Free and Open Source) to create bootable USB drives for multiple operating systems, it calls Ventoy. As a computer geek, you may need to install different operating systems on the computer. Traditionally, if we're going to create a Linux or Windows boot drive, we need to write the ISO image to the USB stick once. Every time we change the system, we write the USB drive again. Doing so not only hassles, but also affects the life of the USB drive.
According to Ventoy website, "Ventoy is an open-source tool to create bootable USB drive for ISO/WIM/IMG/VHD(x)/EFI files. With ventoy, you don't need to format the disk over and over, you just need to copy the ISO/WIM/IMG/VHD(x)EFI files to the USB drive and boot them directly. You can copy many files at a time and ventoy will give you a boot menu to select them".
Ventoy support both Legacy BIOS and UEFI BIOS, most type of OS are supported such as Windows, WinPE, Linux, Unix, Vmware and Xen.
There are over 550 ISO files are tested, you can find the list HERE.
Also, if you are a fan of different Linux distributions, Ventoy supports the TOP 275 distros on DistroWatch.com. The full list is HERE.
There are tons of great features and you check out on Ventoy website: https://www.ventoy.net/en/index.html
Screenshots from Ventoy website: